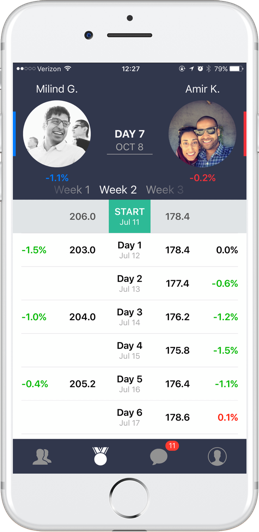 Competish puts the fun of Biggest Loser in app form! Now on both Apple iOS and Google Play Store / Android – get started on your weight loss competition with friends and family today!
A new way to achieve your fitness goals
Competish is the proven way to help you get and stay in shape. It's easy to get started and fun all the way through. Follow the steps below to begin the journey to the new you.
Download the app and create a group, setting the start date, length of the competition, and the buy-in amount.
Invite your friends, family, or co-workers to join the group. Make sure to collect their buy-ins!
Weigh in daily, taking a picture of your scale's read out and submitting your weight before midnight.
Lose more weight than your match-ups and your group members to win prizes every week!
Competish iOS and Android App
Our iOS and Android apps merge cutting edge behavioral economics and technology to motivate you to lose weight. Never worry about messy excel sheets, tracking emails, or double checking weigh-ins again!
Features include:
Easy sign up, group creation, and user invites (through iMessenger, text, WhatsApp, Facebook, and more!)
Simple competition set-up, including: buy-in, length, time zone, and whether to hide weights!
Our round robin algorithm automatically creates your match-ups for you, pairing you with someone new each week!
Seeing your weight loss on a real-time updating chart
Group chatting to support or taunt your competitors
Calculating and awarding prizes for you so you never need an excel sheet
The ability to keep weighing in even after your competition ends
Available on Apple's App Store and Google Play Store today!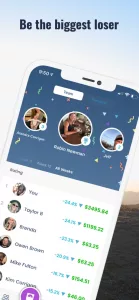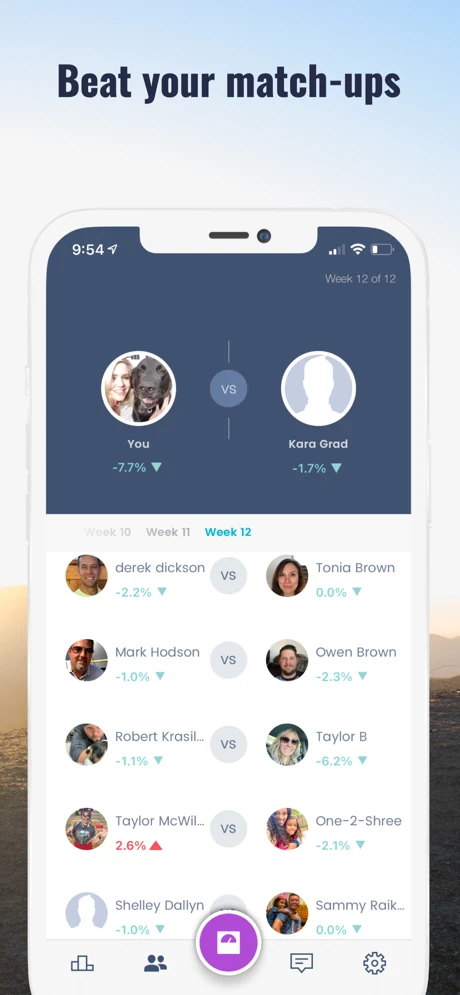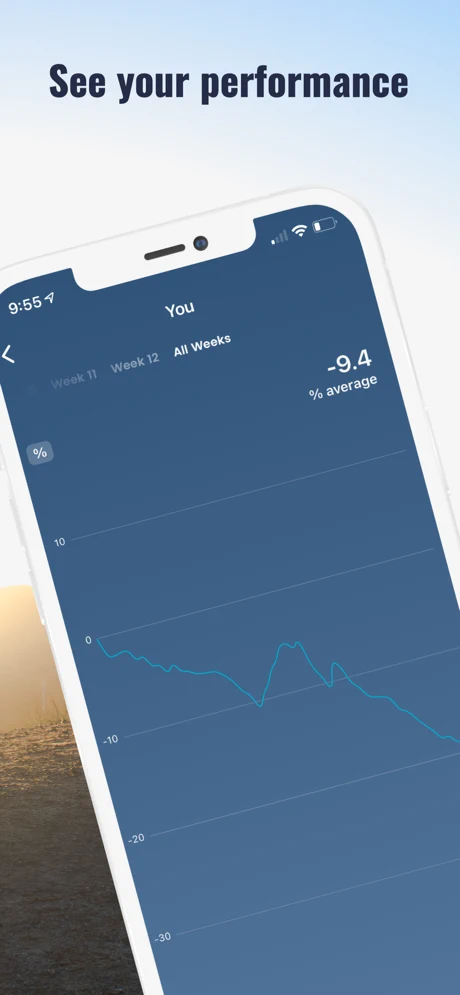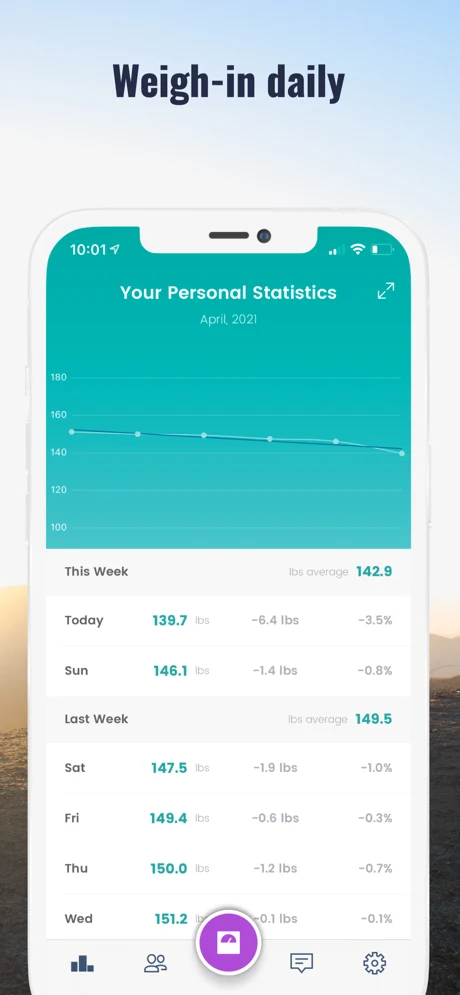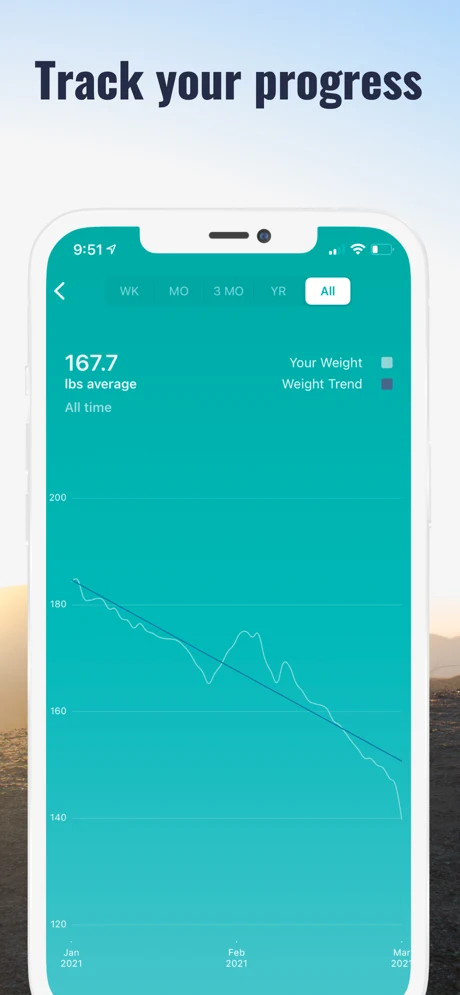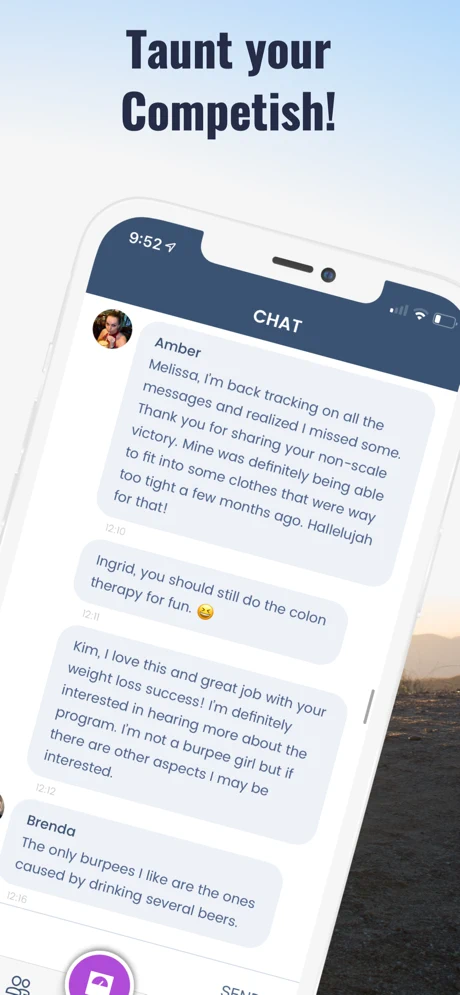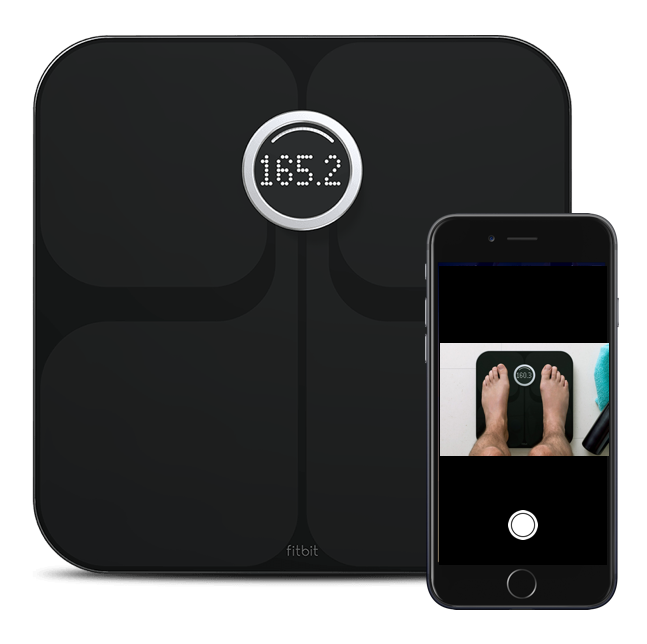 All you need to get started is a scale, and an iPhone, and a desire to start shedding those pounds – it's that simple!
Weigh in daily to track your weight so we can calculate how much you're losing.
Track how your competitors are doing to see where you stand – make sure they weigh in!