Competish puts the fun of Biggest Loser in app form.
Available on App Store.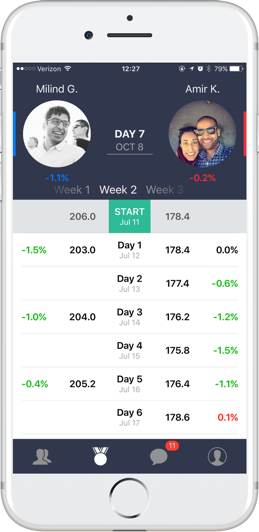 A new way to achieve your fitness goals
Competish is the proven way to help you get and stay in shape. It's easy to get started and fun all the way through. Follow the steps below to begin the journey to the new you.

GET SET UP
Download the app and create a group, setting the start date, length of the competition, and the buy-in amount.

INVITE OTHERS
Invite your friends, family, or co-workers to join the group. Make sure to collect their buy-ins!

WEIGH IN
Weigh in daily, taking a picture of your scale's read out and submitting your weight before midnight.

GET PAID
Lose more weight than your match-ups and your group members to win prizes every week!
Our iPhone app merges cutting edge behavioral economics and technology to motivate you to lose weight. Never worry about messy excel sheets, tracking emails, or double checking weigh-ins again!
Sign up for Competish with just one tap using Facebook Connect...

Invite friends, family, or co-workers to see who can lose the most weight...
Each week, you're matched up with someone new to compete against....

Cheer or taunt your competitors throughout your Competish...
See just how much weight you've lost by day since you started the Competish...

Create and edit your profile to reflect how much weight you're losing...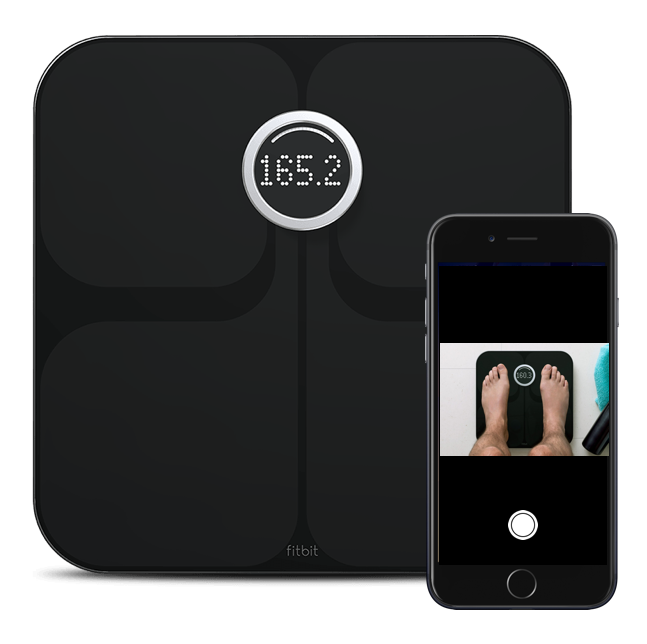 Getting Started
All you need to get started is a scale, and an iPhone, and a desire to start shedding those pounds - it's that simple!

Weigh in daily to track your weight so we can calculate how much you're losing.

Track how your competitors are doing to see where you stand - make sure they weigh in!

People are raving about Competish
I just want to thank you for your app! It basically solved a logistical nightmare of organizing 24 people. Your personal service was excellent with all the glitches, our own user stupidity and the endless list of questions. I have...

Read more

My friends and I normally don't like competitions, but this blew me away. After trying Weight Watchers and not having success, I knew I had to try something different. Competish pushed our group to hold ourselves accountable....

Read more

Competish is like fantasy football - you and a bunch of friends buy-in, compete against each other every week, talk trash, and win prizes - with the added benefit of actually losing weight. The prospect of losing money, or facing...

Read more
What are you waiting for?
Download our iOS app to get started making your weight loss goals a reality. Click the link below to get started.